Happy Sunday. ;o)
Dottie's World
has another fun challenge this week-"Love is in The Air".
You have to make a card inspired by love. The summer is a great time for creating "love" cards because soooo many people get married, and then also have anniversaries during the summer...especially couples married before 1998, before autumn/spring weddings became sooo popular! lol
Anyways, my husband and I just celebrated our 13th anniversary last month, so I didn't need a card for us-but there are lots of anniversaries coming up over the next few months that I can use this fabby card for.
I actually really love this card. It was a labour of love.
Here are the complete details:
The image is a charmed download of course from the
Dottie's Love and Marriage collection
. I printed the image off onto my favorite paper for downloads-Canson Manga cardstock, and then colored in with my copics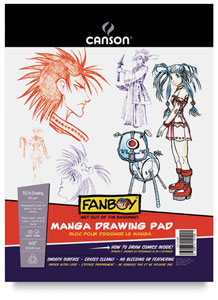 This is a picture of the paper I always use for my digi-images; it hasn't failed me yet! lol I have a canon pixma color printer, and I usually print the picture and then assemble my card while the ink dries. I get my Manga Drawing Pad from Michael's craft store.
Another little tip-when i purchase my Charmed Downloads I always get the transparent background instead of the the white background-that way when the image is printed it is exactly the way it would be if I had hand stamped it. ;o)
The paper is K&Company-Wild Raspberries
I also used some CTMH-Tulip & Juniper cardstock and Hollyhock patterned paper
The sentiment is also CTMH-Fluttering Love
The heart stamp is from a retired CTMH set-stamped in tulip
Buttons are from my local loonie store
I also used my Martha Stewart border punch and SU! scallop punch...and of course my circle nesties.
I made the paper flowers with my Dahlia nesties-I just scrunched them all up after cutting them to make them look kinda distressed.
Make sure you check out Dottie's World
here
to see what all the other designer's came up with for the challenge.
Have a super day. ;o)
Nicole M Bailey